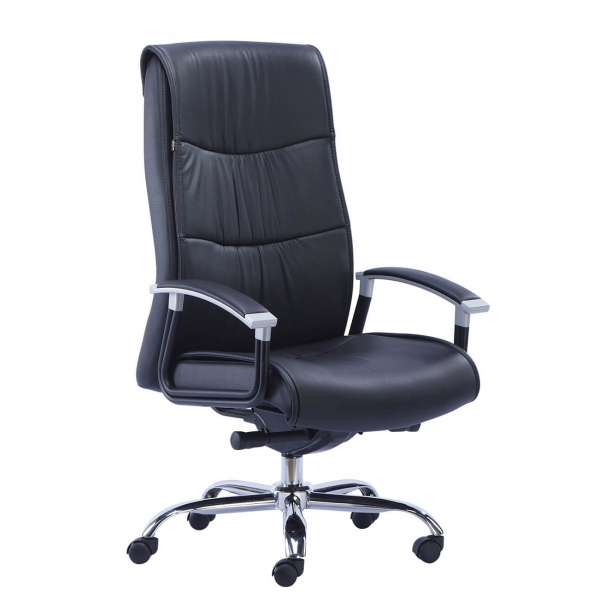 Can you expect to have an office without employees? No, right? Well, the same goes with the office furniture. If you have an office then the office furniture will be your topmost priority and requirement. There can be many things that can be compromised due to the budget but office furniture certainly is not one of them. So, when you are setting up your office, make sure that it doesn't lack any basic furniture because that is what makes your office environment suitable for working.
Office furniture enhances the functional and creative abilities of the area. But that can happen only when you are planning, managing and executing things in the right manner. If you are selecting the furniture for your office then it should be suitable for the interior and theme as well.
When people search for office furniture in their local market or internet market then they usually end up compromising their choices. When there is a fixed certain budget then it is necessary to complete the purchase without crossing the budget line. And when you see that the available and suitable furniture choices are too expansive then you leave with no choice but to cut off some less important furniture so that your shopping can be done within the limit of your budget.
If you will compromise in the office furniture shopping, it will result in the discomfort of your office life. This is not exactly a worthy bargain but a budget can be a big problem for new offices and companies. If you want to get rid of this problem then you will probably consider purchasing less expansive options that might not match the quality standards that you are looking for but it will complete your furniture shopping list.
This idea is not exactly the worst choice but there is an even better choice available for you. You can take office furniture on rent which will be much more budget-friendly then your cheapest purchase option. This certainly is the big advantage point that you can avail. But still, owning your furniture and renting will give you a completely different feeling. So, which one should you choose and which one will suit your requirements the best? Let's discuss this in more detail.
Office Furniture: Buy Or Rent?
There is no right and wrong in the comparison of purchase and rental furniture options. Both furniture has its advantages and disadvantages. If you want to make a choice then you just need to understand the important details of the service option. The choice can be made only after understanding and comparing your expectations and requirements with these two options. When you know what you are looking for, it will become easy for you to find out which option is more suitable for you and which might not be the best choice.
Benefits Of Buying Office Furniture
Buying furniture will allow you to get complete ownership while renting will allow you to avail its advantage for a certain period of time.
You can do any creativity on furniture in order to customize and decorate your office furniture
Benefits Of Renting Office Furniture
Management services will be free of cost for rental furniture which means that your furniture will always stay in good shape and if anything happens, the rental company will fix it for you.
When you are moving from one place to another then your rental furniture service provider will give you complete assistance in your furniture relocation.
If you want to renew your furniture then you can order new furniture and replace it with the old one. This can be done without any extra cost charged for this swap.
5 Reasons To Consider Renting Office Furniture Vs Buying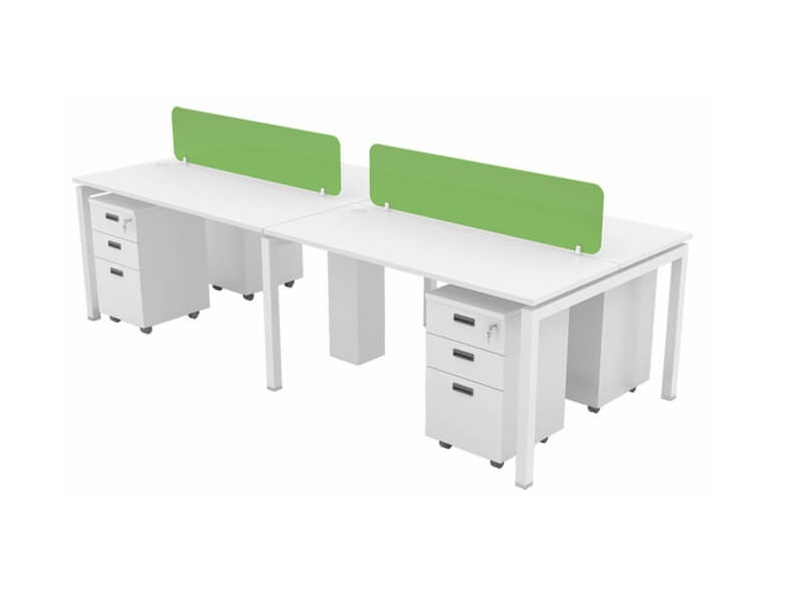 Renting furniture is becoming almost a trend. But why is that? And what makes it more popular than the purchase option? Well, there are many things that make renting a more convenient and beneficial approach for new office owners. Especially in the case when you don't have a limitless budget, rental services can give you a big helping hand. Let's see what are the main 5 reasons that make renting more suitable for office furniture.
Simple And Quick: When you are in a hurry and when you want to get things done quickly then furniture rental services can be a perfect choice for you. Sometimes when you go to the market, you need a lot of time to find a perfect choice. And then you will need to negotiate the prices. After that, you will give the delivery details. But usually when you are giving a big order for your office furniture then it can take a long time before you finally receive your ordered furniture. Well, this can be avoided in rented furniture. When you will place your order, all your furniture will be delivered within a few days.
Also, you will not need to follow a lengthy procedure to fulfill your order. When you book your order, you will need to complete a simple and easy documentation procedure which will hardly require an hour or two. It might take some time to get your documents verified but the wait will not be longer than a day or two. Then, you can do the necessary deposit to complete your order. After this simple process, your order will be activated and you will receive your office furniture soon at your doorstep. This will help you complete setting up your office in a week or sooner and you can start working with your employees without wasting any more time in it.
Trendy And Budget Friendly: When you are choosing the furniture for your office, you will need to be very careful with your selections. If your furniture is impressive then it will leave a good impression on the visitors and clients of your company. And this situation can be reversed if you are not careful during the furniture selection. The most important thing that you need to keep in mind is the trendiness and suitability of the furniture. If you will rent old-style furniture in a modern style office then it will not leave a great impact. That is why it is the best choice for you to see what kind of furniture will be the most suitable for your office.
Also, the budget can be a big problem for office furniture. Most of the office furniture will require a lot of investment. But when you are investing in office furniture rental then your small budget will be more than enough to fulfill all your requirements. Rental furniture is highly budget-friendly because you can pay the monthly, quarterly or yearly rent of your rented furniture and it will be the most affordable choice that you can ever make for your office furnishing.
Multiple Choices And Less Liability: There are always so many choices available in the market but not all of them will be suitable for your requirements. But when you will see the furniture rental collection then you will find most of them suitable. Why? Because rental furniture collection includes the choices that are highly preferred by people. So, when you will browse the rental furniture, it is likely that you will find trendy and suitable furniture options that will make your selection process much easier than you expect it to be.
Also, you will not need to worry about liability when you have rented the office furniture. You will get free of cost maintenance service that will help you keep your furniture in their best shape. Also, if there are any scratch or dent on the furniture, you don't have to worry about paying the liability amount for that. The rental company will help you fix the scratches and you can continue using them without worrying about any additional fees for that.
Better Quality And Lower Prices: When you will compare the quality of low priced furniture with the rented furniture then you will see that there is a huge quality difference between these two options. The local market will never give you such fine and finished furniture in low-cost options. But, when you will take rental services then all your furniture will be polished, finished and it will be of the best quality material which will allow you to use it for a long time without worrying about any damage. Also, there are many companies available that can give you the office furniture on rent. Since there is a competition in the market, you can easily get the lowest rental prices if you search for it. Many companies are offering the cheapest furniture rental packages and offer that will save a lot of budget money.
Freedom of Upgrade And Relocation: When you have purchased any kind of furniture for home or office then you will have to keep it until you discard it. But it is not the matter with rented furniture. You will get the freedom of choosing the most suitable furniture for your office and when you think that another better option is available to choose then you can consider changing or upgrading the furniture plan. This can be done without any extra charges applied for this swap. Also, if you want to move places then the rental service will give you complete assistance in furniture relocation.
You just need to provide the details of relocation and then service providers will handle everything for you. They will collect the furniture from your old location and it will be safely delivered in the new location where you will be using it. This service is completely free for all rental furniture which means that you don't have to pay anything extra for this furniture relocation. Most importantly, this will allow you to keep your furniture safe from any kind of damage. And if there is any damage during this process then the service provider will take the complete responsibility of it. In short, you will receive the best quality furniture delivered to your doorstep with furniture rental services.