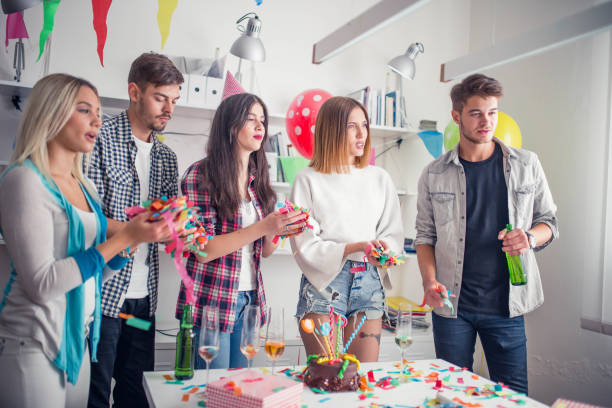 Birthdays are more than just a celebration of age – they're a celebration of life, love, and unforgettable memories. A crucial part of ensuring a memorable birthday bash lies in the heart of its aesthetics: the party decorations items. Just like an artist's palette, these adornments easily bring life, colour, and vibrancy to any event. Look no further if you're looking for birthday party decoration ideas to spruce up your loved one's birthday party! Here are some stylish birthday party decoration ideas that will make everyone want to snap a picture.
Implementing the 'Balloons Galore' concept can elevate your event's atmosphere. Start by introducing a mix of helium-filled and regular balloons for birthday decoration in an assortment of sizes and hues to instil a sense of festivity. Turning these birthday party balloons into stunning bouquets or arches allows you to create attention-grabbing centrepieces for your event.
Creating a birthday decoration theme around it is one way to make your 'Balloons Galore' concept stand out. For instance, if you're hosting a birthday party, you could opt for colour-coordinated, helium-filled balloon or confetti balloon decor in the birthday person's favourite color. Alternatively, you could choose specific types of balloons, such as metallic or pastel-coloured ones, to match the overall party theme. This adds a cohesive and polished look to your decorations.
3- Backdrop and Photo Booth:
Backdrop and photo booth is one of the most needed set-up among many other modern birthday party decoration ideas. Set up a stylish backdrop with shimmering curtains, fairy lights, or a customized birthday banner for guests to take pictures in front of. Add some fun props like funky party hats, sunglasses, and feather boas to create a vibrant photo booth area. This not only provides entertainment for guests but also creates memorable keepsakes for the birthday person.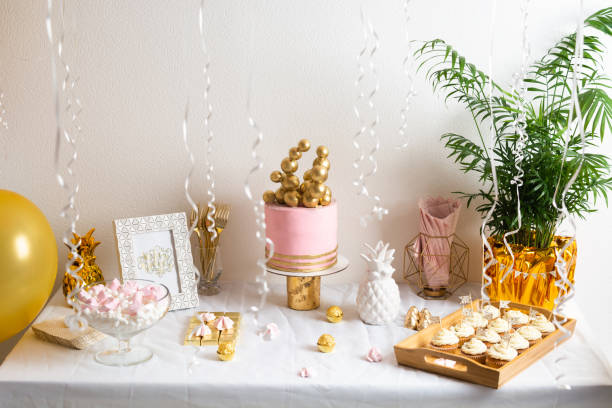 To infuse a touch of sophistication into your theme-based birthday party decoration ideas, attention to detail is paramount in setting your table. Start with elegant tablecloths, table runners, or placemats that match your party color scheme to create a harmonious and visually pleasing environment. A centerpiece, such as a beautifully decorated birthday cake, can provide an attractive focal point. Consider the incorporation of charger plates next. These typically larger plates provide a base for food dishes and elevate the overall look of your table setting. Opt for quality, stylish utensils that complement your chosen theme and a bright color scheme.
Harnessing the power of lighting can profoundly impact the atmosphere of a space, subtly influencing mood, highlighting architectural features, and playing a crucial role in creating a desired aesthetic. From the warm, inviting glow of ambient light in a comfortable living area to the focused intensity of task lighting in a workspace or the dramatic play of accent lighting on art or decor, each type of lighting contributes to the overall visual experience of a space.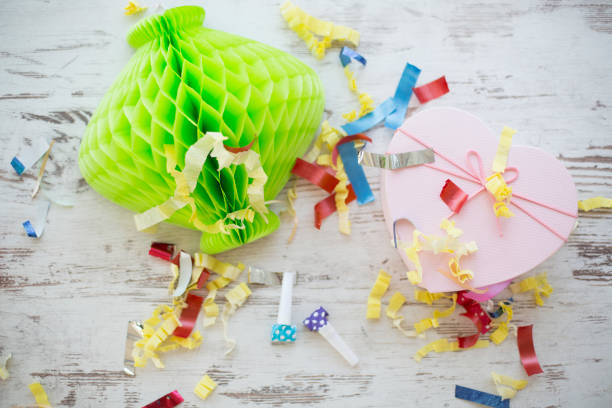 Get creative with DIY birthday decoration ideas like flower decoration, handmade paper flowers, garlands, or personalized banners. This not only adds a personal touch to your party but also makes it more special and unique. By incorporating these DIY crafts, your party will be an event and a special and unique experience, a personal expression of your care and attention to detail.
Suggested Read : 15 Gift Ideas For Your Loved ones on Their Special Day
For those planning to throw an outdoor birthday bash, the ambient surroundings offer a plethora of opportunities for stunning and creative decor. To create a warm and inviting atmosphere, Begin by illuminating your party venue using garden lights, tiki torches, and lanterns. You can string fairy lights across trees, place lanterns on tables, or even outline pathways with tiki torches to guide your guests. Consider incorporating nature-inspired elements into your decor, like potted plants and floral arrangements.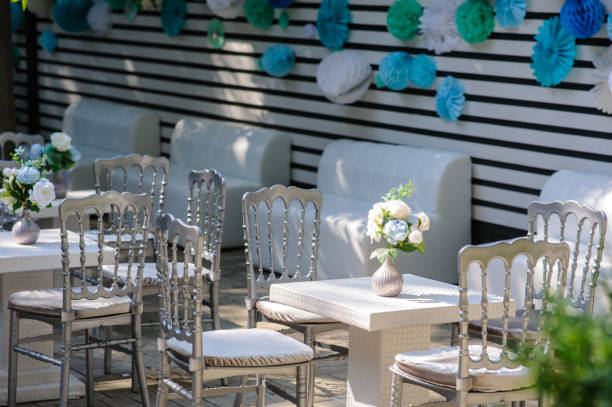 Seating arrangements are a critical aspect of any event planning process. Start by selecting musical chairs or cushions that complement and enhance your party's theme. You can use a mix of stools, bean bags, benches, or even floor cushions for a more relaxed setting. For a formal setting, opt for elegant chairs, and remember to add cushions for extra comfort.
9- Music and Entertainment:
Set up a designated area for a DJ, or create a playlist of your favorite songs for background music. Arrange for entertainment like a magician, caricature artist, or a themed costume contest to keep guests engaged and entertained throughout the party.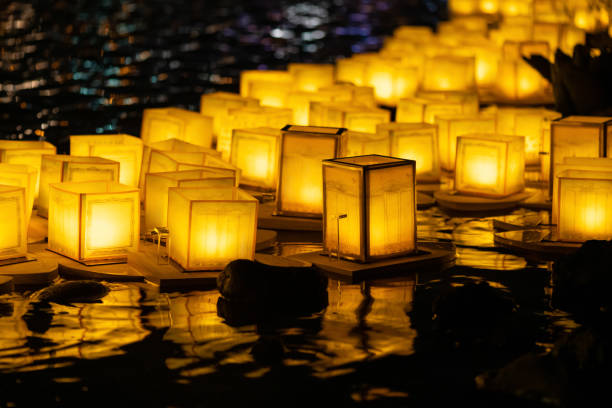 10- Floating Lanterns or Sky Lanterns:
Consider releasing floating lanterns into the night sky for a magical touch. This creates a special moment and adds to the celebratory atmosphere of the party.
These simple birthday decoration ideas for a stylish party are just a few ways to elevate your loved one's birthday bash and make it a truly memorable event. Don't be afraid to mix and match these simple birthday decoration items or come up with your own unique concepts to create an unforgettable celebration that will leave your guests raving about it for years to come! Happy party planning! Start planning using these birthday decor items and make your loved one's birthday party a one-of-a-kind event they will cherish forever.