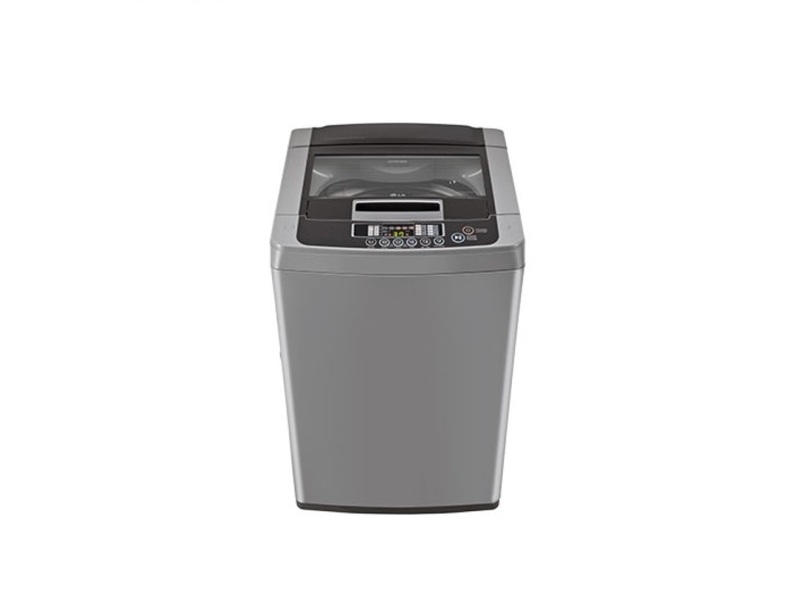 You can remember that top load washing machines dominated the roost when you grew up but front-loading washing machines took center stage by the turn of the century. However, front-loaders of the first generation were fraught with issues that have been fixed by later models since. However, some homeowners have not overlooked these concerns, but top-loaders now have a market share of about 75 %. Let's first see how both the versions are different from each other.
Front Load Washing Machine
The front load washing machine has a space on the front side to place all your dirty washers. Front load washing machine use the tumbler system for garment washing. They are more expensive by at least 20% as compared to the Top Load model. Not only does it consume less water and electricity, it also occupies less space.
Top Load Washing Machine
The top load washing machine has a top side opening for putting all your dirty laundry in. To wash clothes, it uses an impeller/pulsator. They are less expensive as compared with the front load washing machine model. However they need more space in comparison, and also consume more water and electricity.
Owning top load and front load washing machine have pros and cons. They can effectively clean and wash clothes, but the most important difference between the two is how you load and empty it. Front load washing machine are, as you would expect, at the same height range as dryers, so it is much easier to move laundry from one appliance to another.
On the other side, as you load clothes into the machine a top-load washer does not need as much bending over. And what could be ideal for your needs? It will depend on several variables, but we have researched thoroughly the key differences between front load and top load washer to help you figure out which type of washing machine type is better.
The most important determinants to remember when comparing front load and top load washing machines are:
Size and Capacity
You'd be washing a lot of clothes at a time. If you are lucky enough to live in a loving and caring joint family that shares one unit, then a larger capacity will serve the purpose.
Availability of Water
If the water supply is scarce at your house, you'll need a washing machine that saves water. And if the supply source is hard water then that will also be a determining factor. Water pressure will also play an important role as if the water pressure is low, few machines will not work properly.
Space
The place where you are going to keep your washing machine will also determine which type is better. If you're living in a crowded, congested city, you'll understand the house's worth of space. It's too costly. So appliances which use less space are better.
Budget
Cost is an important determining factor for most people. Household appliances such as washing machines are replaced once every few years, so when it comes to the budget I would suggest a bit of flexibility. But note – the expensive isn't necessarily better.
Power Consumption
The cost of energy is rising by the day. So how much power is consumed by a particular variant also determines which one you should consider. So if you are the one for whom savings on electricity matters, this is going to be an important consideration while buying a washing machine.
Special Functions
If your town or city faces daily power cuts look for "memory feature." If the power supply goes off while washing, you don't have to start from the beginning once the power supply is back. Memory feature can recall what the washing machine was doing when the power went off and from that point on it will continue.
Let's simplify it further and check out the recommendation based on what is more relevant to you.
If Space is Not a Constraint But the Budget Is
Go for the type of semi automatic washing machine with a top load. It is the cheapest among all washing machine variants but it takes up a lot of space and is not very easy to use. But note, semi automatic machines are just cheaper in the upfront cost. If you add up the energy and water bills for 3-4 years, front loaders can save more money.
If Both Space and Budget are Constraints
Your option should be the fully automatic top load washing machine. This category strikes a fine balance between cost and space. They are more expensive than the semi automatic equivalent but take about half the room as there is only one compartment that washes and dries the clothing. These are more convenient to use for busy office goers, as you don't need to put the clothes from one compartment of the machine to the other. Without our interference, washing and drying happen in a single container.
If the Only Concern is Space
In this case, what you should find is a front load washing machine. Considering that you don't mind spending a little extra money on the washing machine. They take up the least amount of room and can fit anywhere. Two of the front-loading devices can be stacked to conserve floor space for larger families living in a small apartment. Most people tend to place them under the kitchen platform so that they can use the space above the platform for other items.
If Priority is Saving Water
In this case, we would suggest a fully automatic front load washing machine. Not only do they save water but they save space too.
If Power Consumption is a Factor
If saving on your electricity bill is your priority, the front load washing machine would be more fitting. It can wash clothes in less time. Lower the time the washing machine is running = save more electricity. Modern top load washing machines are also highly efficient when it comes to energy conservation, but nothing beats a modern front-loading washer's energy efficiency.
So Which One is More Suitable for Your Home?
If you ever want a washer with a top loader, you are not alone. We've all become used to top loaders the way they look, the amount of water they consume, and the way they wash clothes. Also, an old-fashioned top-loader model may seem the most appealing when it comes to the price.
However, in terms of cleaning power and performance, front-loaders win, particularly when it comes to cutting back on water use. Choosing a front-loader might be your best choice for a more environmentally friendly solution to the laundry. The battle between the front- and top-load washing machines is, as it turns out, a fairly even draw.
The right style for you is the one that best matches your needs and tastes, such as your overall budget, how and where you want your laundry appliances to be built, and the types of clothes you wear. In recent years both washer models have seen excellent innovations, with improvements representing what customers are demanding.
Whether to Buy or Rent a Washing Machine?
If you've determined which washing machine you'd like, the other question is whether to get a washing machine on rent or purchase it.
Purchasing a washing machine can seem like a good idea for people who want to settle in a position for a long time. However these days, more and more people want to rent their household items like washing machines, instead of spending a lot of money on buying them.
Let Us Look Now at Some of the Advantages of Renting a Washing Machine
Suitable for People Who Want to Try First – Renting a washing machine may be a good idea for people who want to buy a washing machine but are still not sure which form of washing machine they want to spend their money on. After renting and using both the variants you'd be in a better position to decide where to put your money.
Cost-Effective – Renting is affordable and you don't have to pay a large amount upfront. So it seems more prudent to rent a washing machine for those who are better off paying as they go.
Free Maintenance – You don't have to spend money on repairing your leased washing machine until and until you break it due to mishandling. For example, if the washer in the system stops working, this will be replaced at no extra cost by the company's qualified technicians.
Hassle Free Return – The washing machine can be returned quickly without any problems once the rental period is over. A few leasing companies even give you the facility to buy the leased washing machine after the contract is over. So if you want to keep your rented washing machine, you have the option.
Convenient Delivery – Getting a washing machine on rent comes with the convenience of doorstep delivery which is free. It saves you the hassle and extra cost to get it delivered.
Conclusion – The best way to decide which one you would want to bring back home, you need to find out which variant fits your requirement. Consider the number of people in your family, the consistency of the water supply, the space in your house, and the money that you can spend on it. And in case you are still confused, you can either get a top load washing machine on rent or a front load washing machine on rent. Try them, to find out which one suits you, and then make your decision.