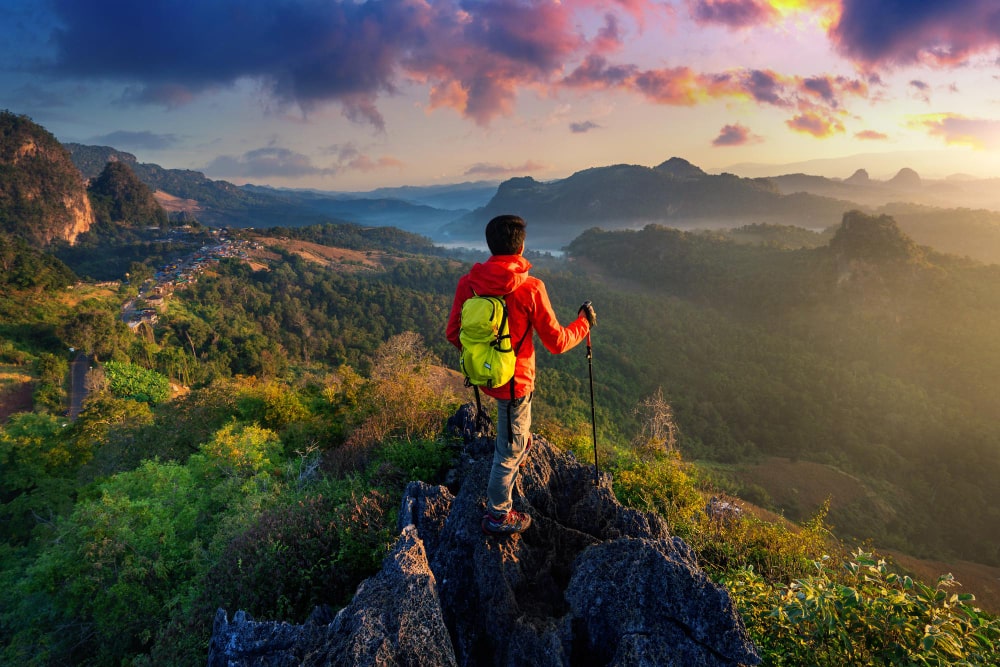 Are you ready to plan your summer vacation? Many of us are starting to think ahead to the warmer months and all the incredible travel destinations that India has to offer. But if you're planning to get away this summer, where should you go and what preparation should you do before starting your journey?
Have no fear! We've compiled a list of our top 6 travel destinations in India that we think you should explore this summer. From Andaman and Nicobar Islands, Sikkim, Goa, Kerala, Ladakh, Kashmir – these spots offer something for everyone! No matter what your preferences are – beach holidays or mountain adventures, cultural experiences or simply looking for a place to relax – we've got it covered.
So without further ado, let's take a look at some of the best places in India that will suit any kind of traveler. Read on as we guide you through each destination's unique features, and uncover why each one deserves a spot on your must-visit list this summer!
1- Andaman and Nicobar Islands: Natural Gems of India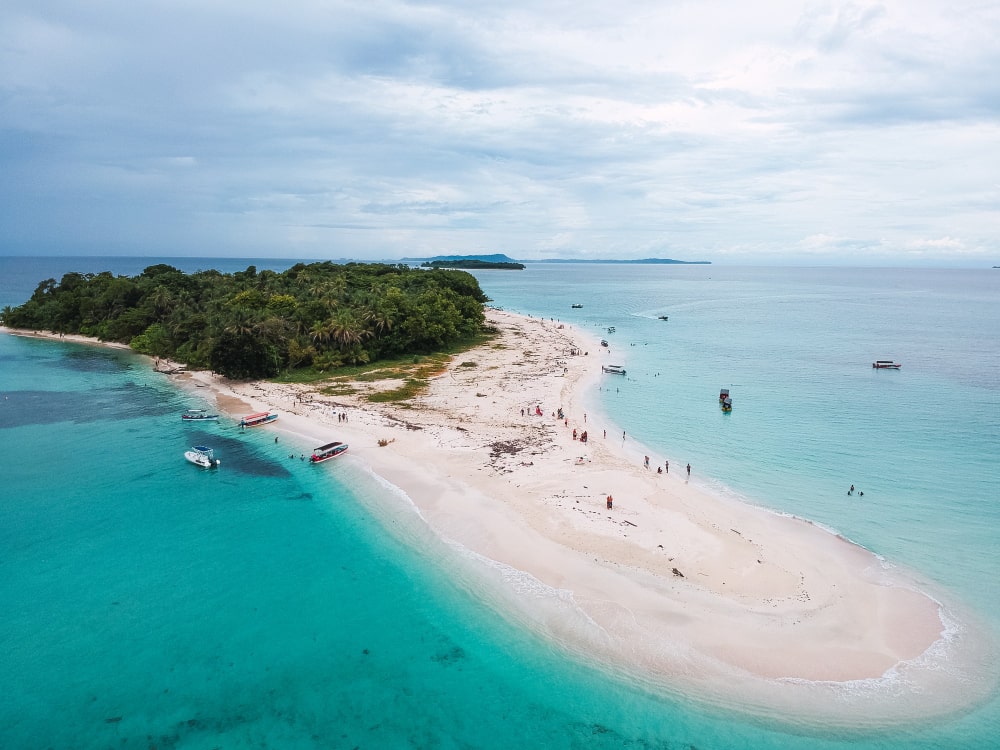 The Andaman and Nicobar Islands are a set of small islands in the Indian Ocean, and make for a great spot for exploring this summer. While the beaches are beautiful, with clean white sand and crystal clear waters, the marine life found here is among the best in India. You have the opportunity to spot diverse species of coral fish, dolphins, sea turtles and whale sharks.
The islands also boast a wide variety of flora and fauna, with lush rainforests and a vibrant ecosystem. If you're looking to kickback and relax, you can sample some delicious seafood at one of the many beachside restaurants or indulge in some thrills with adventurous water sports such as snorkeling or scuba diving.
For those seeking an even more immersive experience, visit during late December to February when you can witness nesting turtles lay their eggs on certain beaches—a truly unique sight that promises a plethora of unforgettable memories!
2- Sikkim: An Ecstatic View of the Himalayas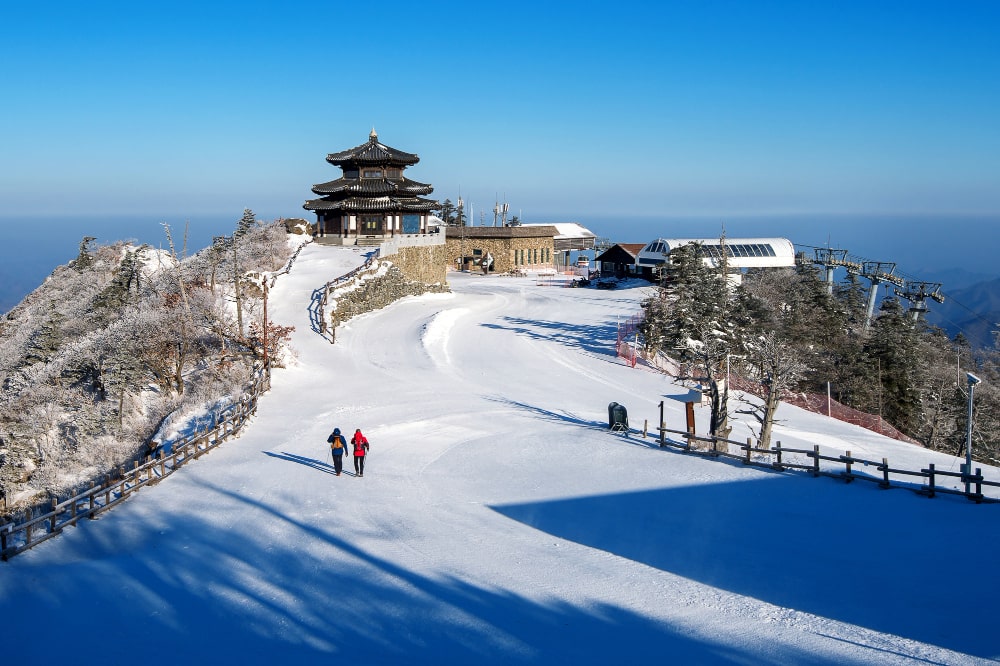 In the easternmost part of India, Sikkim is a mesmerizing mix of nature and culture. Located in the lap of the Himalayas, it offers vast panoramas that will leave you in awe. Here you can enjoy trekking, rafting, paragliding and mountain biking. The beautiful meandering rivers and high-altitude lakes are ideal for angling.
And if that isn't enough to make your heart flutter, the bustling local markets offer a unique glimpse into Sikkimese culture while allowing you to shop for exquisite handicrafts, antiques and jewelry. Here you can also explore Buddhist monasteries and get a glimpse into age-old traditions. The snow-capped peaks of Kanchenjunga provide spectacular views that are worth capturing in your travel diary. All in all, Sikkim has something special for everyone who wants to explore this part of India this summer!
3- Goa: Popular Beach Destination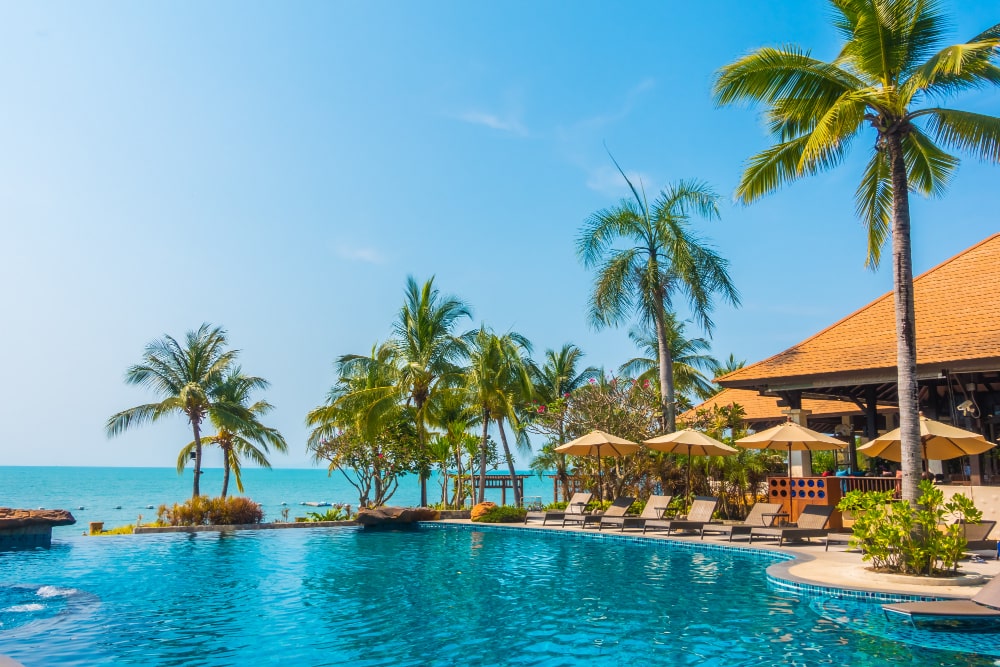 Are you looking for a beach vacation this summer? Goa is a great option—and one of the most popular tourist destinations in India. It's situated on the western coastline, and its rich cultural heritage, beautiful beaches, and vibrant nightlife make it perfect for those who want to relax and soak up some sunshine.
Beautiful beaches:
Take your pick since Goa has some of the best beaches in India! Start with Baga beach, famous for its water sports. Arambol beach is a hippy haven and a great spot to try activities like paragliding, kite-flying and yoga classes. Then there's Anjuna beach which is known for its vibrant nightlife and clubs, making it the perfect party destination if that's up your alley.
Rich culture:
Goa was under Portuguese rule until 1961, so there's still a lot of influence from their culture—everything from architecture to cuisine. Try sampling some authentic Portuguese dishes like pork vindaloo and sorpotel, or just explore the old streets of Panaji (Goa's capital) to admire the Portuguese-style houses that were built centuries ago.
And don't forget about shopping—the markets in Goa are amazing! From street vendors selling little trinkets to high-end boutiques; you'll find everything here. So head to Goa this summer for some unique experiences with beautiful beaches, rich culture and vibrant nightlife!
4- Kerala: Serene Backwaters and Hill Stations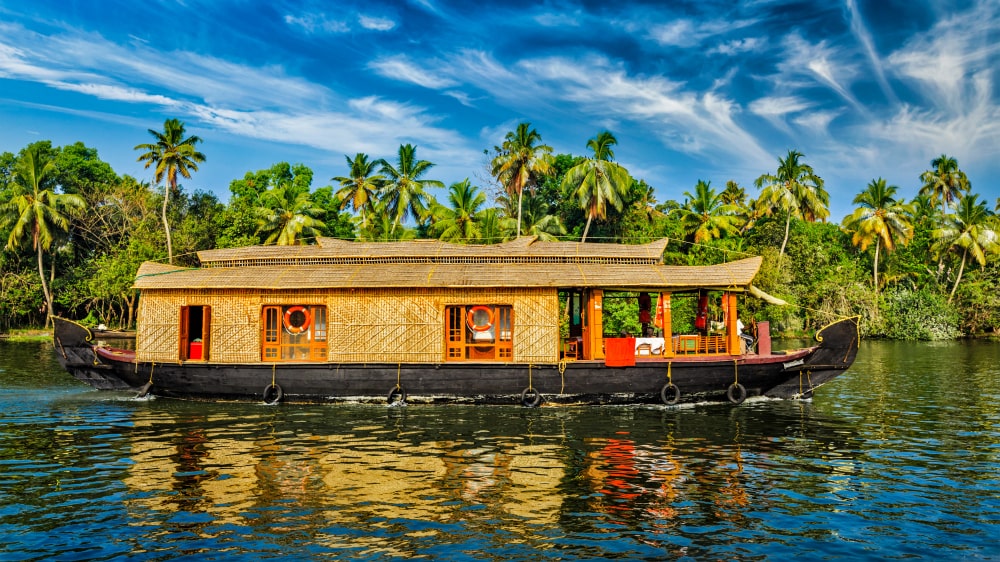 Kerala, known as "God's own country" is no doubt an idyllic destination to explore this summer. With its pristine backwaters and rolling hills, it's the perfect place to get away from the hustle and bustle of city life.
Kerala offers a wide range of activities for travelers. From jungle safaris in Thekkady where you can spot wild elephants and tigers, to the hill station of Munnar with its rolling tea plantations, there's something for everyone here. And if you're seeking a more serene experience, Kerala's sprawling backwaters make ideal locations for boat rides and fishing trips.
Kerala also offers eco-tourism opportunities like tree-planting programs and visits to spice plantations that are sure to keep travelers engaged during their stay. Whether you're looking for adventure or relaxation, Kerala has it all!
5- Ladakh: The Rugged Beauty of India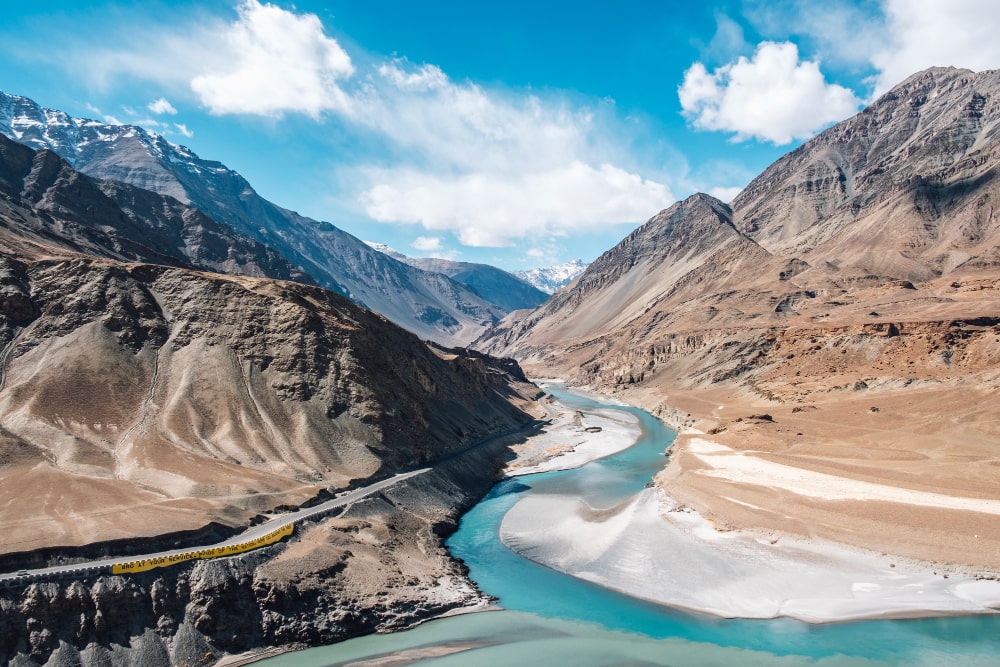 If you're looking for something a little more off the beaten path, then the perfect destination for you this summer is Ladakh. Located in northern India and sometimes referred to as 'Little Tibet', Ladakh is an absolute wonderland of rugged beauty.
Climatic Conditions
Ladakh is a high-altitude desert — with temperatures ranging from below freezing during the winter months to hovering around 25°c in the summer. The best time of year to visit is between April and October, when you'll be able to experience both pleasant day temperatures and clear blue skies.
Popular Attractions
The natural beauty of Ladakh is only outdone by its incredible cultural heritage. Visit places like Thikse Monastery and Leh Palace to experience centuries-old Buddhist culture, or try your hand at mountain biking or yak safaris at Khardung La or Nubra Valley. A trip to Lake Pangong Tso — which straddles two countries — will be an absolute highlight of your stay in Ladakh!
Planning a trip to Ladakh is easy: just pack some warm layers and make sure you check out all the incredible sites this ruggedly beautiful part of India has to offer!
6- Kashmir: Heaven on Earth Destination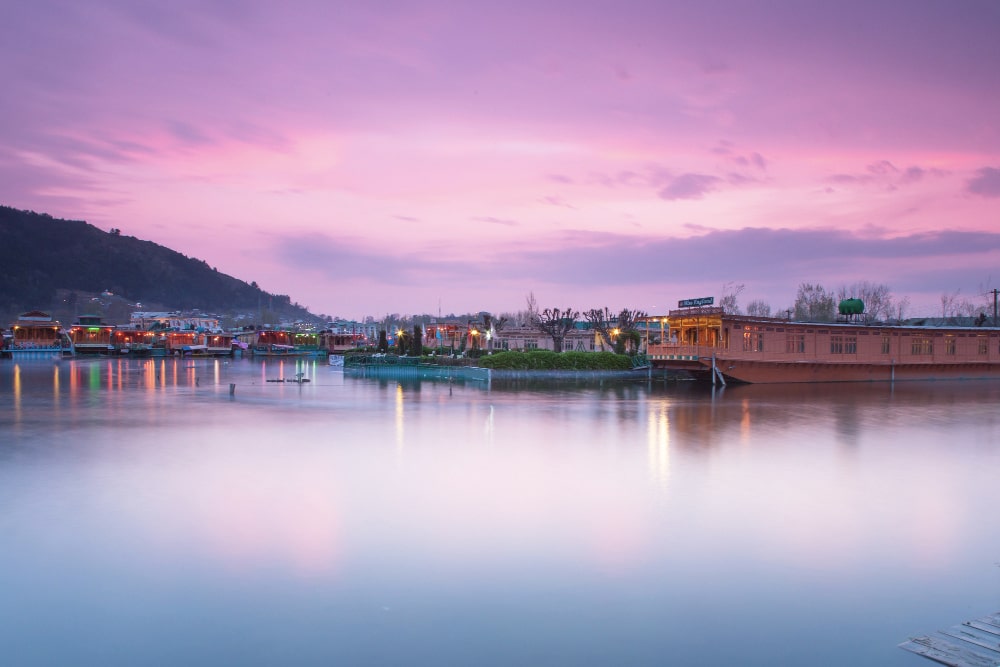 In fact, Kashmir is a paradise on earth. With its majestic valley, tranquil surroundings, and snow-capped mountains, this place is considered India's crown treasure. Kashmir offers a variety of activities, including skiing in Gulmarg and riding in shikaras, as well as lovely gardens and attractive houseboats on the Dal Lake.
The alluring beauty of Kashmir will fascinate you; its verdant meadows, towering snow-capped mountains, tumbling waterfalls, crystal-clear lakes, and cascading streams will steal your breath away. You can also explore the traditional markets that offer various Kashmiri handicrafts that you can buy as souvenirs for your loved ones.
Kashmir has something for everyone – from fun activities like skiing and trekking to relaxing spa treatments, this place offers it all. It is also home to some of India's most exotic wildlife sanctuaries where you can spot rare species like the hangul deer and black bear.
So if you are looking for an escape this summer, Kashmir is the place to be! With so much to offer, it is no wonder why Kashmir is known as 'Heaven on Earth'.
Parting Words
Whether you're looking for a thrilling adventure, peaceful relaxation, or a combination of the two, India has something for everyone to explore this summer. From exploring the beauty of the Andaman and Nicobar Islands, to taking in the grandeur of Kashmir, India has a wide variety of breathtaking travel destinations to make your summer vacation an unforgettable one.
For those who prefer something closer to home, the beaches of Goa and the lush greenery of Kerala provide domestically-accessible options. And, for those looking to take full advantage of the summer season and embrace outdoor activities, Ladakh and Sikkim are great destinations for trekking and camping.
Wherever your summer travels may take you, India has plenty of unique and captivating experiences to offer along the way.