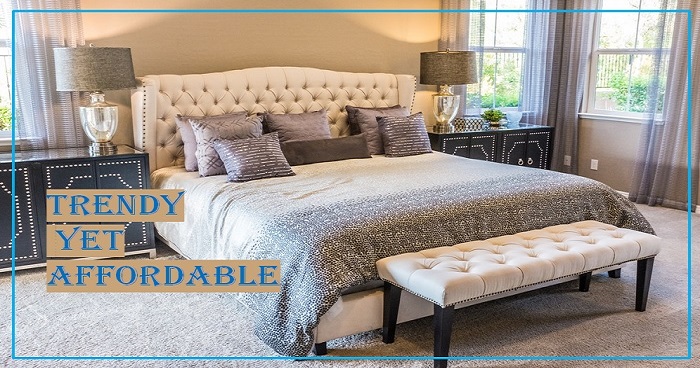 Shifting to a new house yet again. Moving Stuff. Furniture damage worries. Increased expense! Too much hassle!
New home. Small space? Big space? Tight budget? New markets? No time for running around! Phew!
But….
Aspirations of the home lover in you want's a nice style statement for interiors! Moving to new homes frequently is a task. Too many make-shift arrangements for your nomadic life are difficult. Don't want to spend big on home interiors but wish to have a fancy and up-to-date home, right? This is not being unreasonable. Not that you can't afford to buy good stuff, but it really doesn't make sense to spend too much with this nature of lifestyle.
Also Read – 5 Interior Design Ideas To Make Your Home Stand Out
No worries! Nothing is impossible. All you need is very little time and a few clicks. Here's what wise city hoppers do that gives them an edge over others.
Hassle Free Hack
Usually people buy home furniture and home appliances and take them wherever they are posted or transferred to. This has a risk of damage. The tension of wear and tear of this expensive stuff surely gives stress. This has an easy solution. That is appliances and furniture on rent. Hire everything you need from a good provider. And when you must move to a new city or a new home, simply return all the stuff. To be precise, give them instructions to take the rented things back and they will carefully collect it themselves. You don't have to move a single brick. And when you shift to a new house, evaluate the carpet area, open space etc. and accordingly hires another set to match your style. Everything gets delivered to your home conveniently and you are not responsible if any damage happens on the way.
Isn't this too convenient to be true!
Latest Trends
What if you could have new interiors every few months? Too wishful? Nah!
Trends keep changing and what is new today becomes old very quickly. And who doesn't wish to keep up with fashion! But how many can afford new interiors frequently?
Well, you can. Yes! And it won't be expensive at all. Guessing how?
Again, the answer is – "hire"
It's easy and pocket-friendly. You will find endless sofa's, central tables, beds and even home appliances to rent. Oh! and if too many styles confuse you try seeking your best friends advise.
Also Read – Bedroom Transformation Tips With Space Saving Beds
Kick Away Monotony
You don't have to use same home furniture all your life just because you have spent your hard-earned money on it. And no compromise on elements of decor to fit old stuff into every new home even if it looks out of place. Trust me hiring makes life beautiful. When renting you can take your time and decide what kind of home furniture on rent is closer to your personal choice. Match it with the color scheme of your home and rent it out. And place order. It's actually this simple to keep your interiors interesting and new. Kick away boring and adorn latest trends now!
Easy on the Pocket
No overspending and no personal loans at all! This means no financial stress to get the kind of interiors and home furniture you like. The monthly EMI's are small and affordable enabling you to enjoy the lifestyle of your choice on a budget. And you can also save big. How? Read our previous blog for simpler understanding.