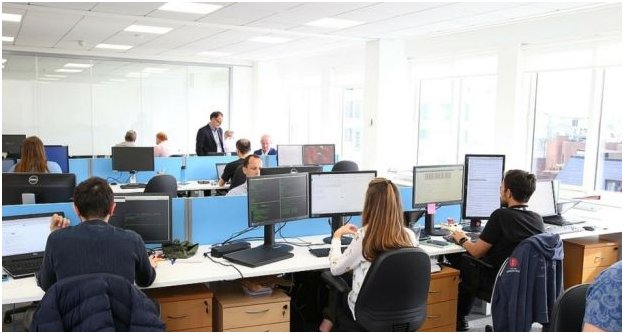 A lot of start-up companies are coming up with the government policies backing/favoring them. Fresh graduates or even graduates with a dream to start something of their own are registering new companies. This clearly indicates towards increased demands of Employees, office spaces and furniture.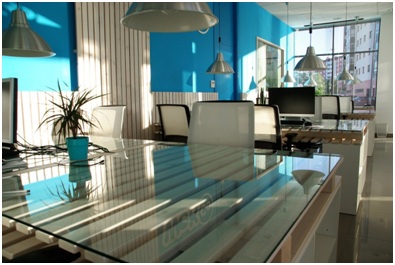 At the time when you are investing in setting up your business buying office furniture for your office space is an added expenditure and it indeed is an expensive affair.
Also Read – How Office Furniture Rental Can Help Eliminate Extra Costs
As per some business analysts, one of the best ways of cutting down this expense is to having furniture on rent rather than purchasing. According to them, it is more economical to buy office furniture on rent.
Why You Should Go For Renting Furniture Instead of Buying?
The young urban corporate professionals who keep shifting from one city to another in search of better opportunities or people with transferable jobs often have to sell their office furniture and buy a new one as they move to a different city. This also results in damage of items when transferred from one place to another.
Shifting To Larger Office Space?
As the size of the company increases they need to shift the office in a larger space. Now this means that all the existing furniture has to be shifted to the new office space and also some new office furniture has to be added. This will add an extra burden on the company's finance.
Also Read – 5 Reasons To Be Consider While Buying or Renting Office Furniture
Now, the question is how to deal with this?? And the answer lies in furniture renting. Here are some advantages that why you should opt for furniture renting.
Services Offered are Hard to Resist….
The first one in the list is the free relocation service provided by the furniture renting companies. If you are shifting your office from one area to another or expanding your business you need to move from one office space to another.
In this case, don't worry about shifting your furniture because that part is handled by the company. This cuts down your expense on packers and movers and labor charges as well.
Moving on to the next thing they provide free maintenance which includes monthly cleaning of the furniture. Apart from cleaning the delivery is also free. Your furniture is only a click away; the furniture will be delivered at your doorstep within 3 days.
You will get a 100% money back guarantee in case you don't like the product and in case you want to buy then immediately contact the company for some amazing offers.
Select From The Exquisite Range Of Furniture For Your Office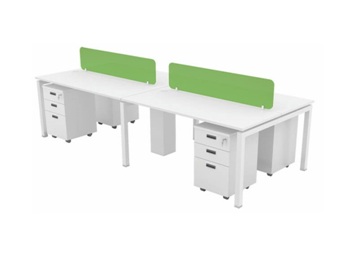 If you want more open space in your office to accommodate more of employees then you should go for this modern back to back seating system. It has two modular workstations and two pedestals. This will accommodate four persons. This will give a stylish look to your office.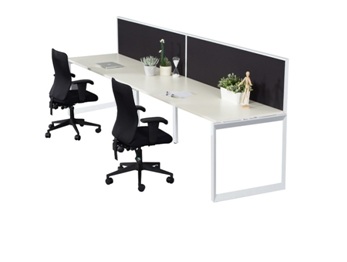 This Tivoli linear workstation is a perfect two-seater. The black and white color gives a sleek and stylish look to the workstation perfect for the office environment.  This package includes two workstations and two chairs. This workstation is spacious and will easily accommodate two people.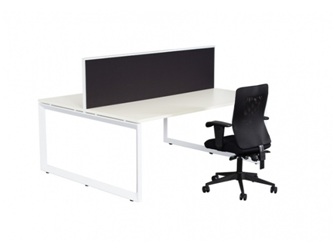 Tivoli Back to Back Workstation is also a good option it comes in black and white color. The color combination is perfect for setting up the work mood on. This will help in creating the apt work environment in the office. The package includes two workstations and two chairs.
You can choose from a variety of options as per your need and office space. Office in and around Delhi NCR are opting for furniture renting.
Office furniture renting has become a common trend in Delhi NCR, Bangalore, Mumbai, Pune, Noida, Gurgaon, Hyderabad. So, if you are also thinking of starting something of your own, then try out these office furnitures for your new office.