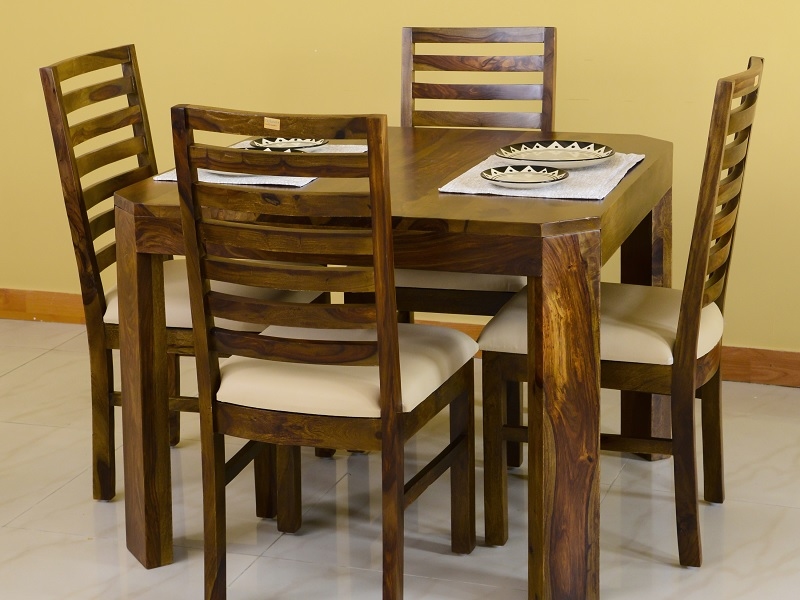 The dining room is a place where a lot of activities happen. Whether it's family meals or fancy dinner parties, whether you are doing your homework or attending school online, or creating some new hobbies, the dining room is a central space where anyone can feel comfortable. With style essentials and accessories that stimulate conversation and excite appetites, the dining room becomes a space to be nurtured and enjoyed.
In this age of "food is everything," the dining room has become one of the most important rooms in the house. Be creative, and don't be hesitant to overthink how to create the finest dining room area to host all of the great things you or someone else is cooking up in your kitchen.
Therefore, we bring to you some of the best dining room decor ideas for this year. Each and every home can benefit from these latest dining room designs for 2021. From casual eating corners to elegant dining rooms, from tiny tables to rooms for the entire family, these design ideas may be readily modified to suit both small homes and bigger houses. So have a seat because here are the most up-to-date dining room ideas you should be aware of right now.
Dining Table
Even after being the essence of the dining room, many people ignore updating their dining table, mostly because they think that there are not many options available. But modern day dining tables have the versatility you have never witnessed before.
You have a range of different dining table styles such as farmhouse, rustic, countryside, pedestal, parsons, trestle, and many more options. You can design your whole room based on your dining room aesthetic. You can also get dining table on rent and go creative until you find the one table for you.
Mismatched Chairs
Why bring only one design on board when you can experiment with picking seats for your dining room? Mismatched dining chairs are an excellent way to show off your passion for design while also adding individuality and visual appeal to your area. While a conventional dining chair is ideal in many homes, mixing up chairs and including some exciting items may make a compelling statement about your home and decor.
Using different colored chairs with varied upholstery may result in an unstructured style, but when done well, it gives the impression of precision and comfort. If you're feeling fancy, you can even combine metal and wooden pieces – However, to keep guests relaxed and comfortable, make sure all of the seats are the same height.
A Dining Nook
In specific kitchens and dining areas with big tables, benches are used instead of dining chairs. With built-in corner seats, create a dining area to make the most out of tiny kitchens. A large wooden or upholstered bench fosters a sense of togetherness while also removing some of a typical dining room conventions.
Even if you have a big family or frequently have dinner parties, a bench can provide convenient seating and can also be used as a doorway bench or living room seating when it's not in use in the dining area. Benches provide additional seats without cramming and can also be utilized to conceal valuable storage space—just add storage or flip tops to cover less often used items or your assortment of family activity or game nights.
It's easy to slip a round table into some nook. Try squeezing a circular metal table near to the built-ins by drawing up painted wooden seats to it. Cushion the seats for extra comfort, then scatter colorful pillows throughout the room to complete the look.
Overhead Lighting
A room's lighting may make or break the look of it. A striking light fixture hanging above your table, whether it's a chandelier, pendant lamp, or asymmetrical design, can help connect the area together while providing a sense of style.
That's why, in a dining space, we use subtle overhead lighting. And you don't have to put up with what's in the dining room when you move in. For a small investment, changing up the lighting may make a big difference. They're one of those fantastic pieces that can help tie the room's aesthetic together, making it look finished—plus, they'll provide just the proper amount of light for dinner. Consider lighting to be an artistic addition, and don't be afraid to attempt something completely different to transform the look and feel of the space.
Buffet
Credenzas and buffets are versatile storage elements for the dining room that are extremely useful. Open shelved buffets keep smaller rooms feeling more open and spacious. Closed buffets or glass door buffets are also an option for more private and discreet storage options. You may use the top to display artistic things, set up a drink station, or add a lamp to your dining area to create layers of lighting.
They also provide a lot of storage space, with a combination of cabinets and drawers. You can store tableware, linens, serving platters, and special-occasion items in the hidden storage while still having instant access to them. While credenzas and buffets are more expensive and more of an investment item, they truly do enhance a dining area. You can either buy a cabinet or get dining room furniture on rent if you want to explore multiple options.
Hence, if you are planning to revamp your house's dining area, these trends are going to work wonders. Consider all the above dining furniture trends and go with the ones that go well with your taste. There is a lot to consider apart from these trends including the basic theme of your house, the color palette and other existing furniture. Count all of them in and then choose among these trends wisely. There you go! Relish the impressive new version of your home.