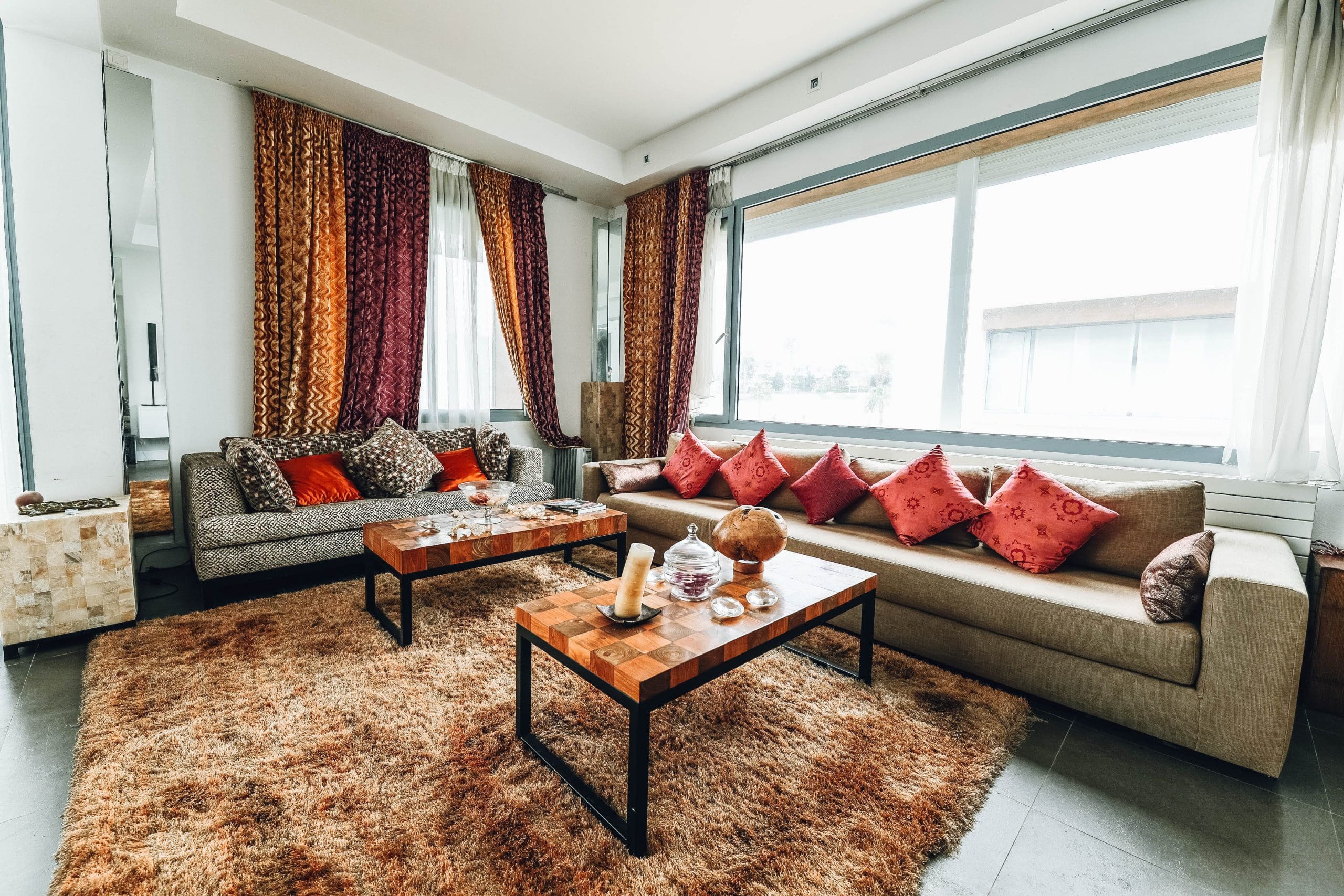 Are you planning on decorating or redecorating your living room but are unsure of how to turn the room more lively and make it come to life? Well, when it comes to decorating a living room, the most important thing to take into consideration is your personal style.
What colours or patterns you like, which style of living room furniture you prefer, what quirky little things you would want to add to the room to make it stand out and look beautiful, the type of lighting you want to consider – all these according to your style and taste will define the overall look of your room.
But if you are unaware of your style or what exactly you want to do with your living room, there are plenty of videos that you can find which will help you with the popular aesthetics. To make the informed decisions you need to know where to start, which can be overwhelming.
But you can tackle these issues by understanding the space of your house or room, your budget, and more importantly the style you're going to go with so that you are happy with how you build the room and what you finally end up with.
The living room is the first impression that people get of your home when you are entertaining or inviting guests over. So, it is important to know how to decorate it. It is understandable and common that your taste might get changed over time and you want to add more pieces to the room or remove some.
Be it an empty room where you do not know where to begin or renovating, it is indeed an intimidating task. As a rule of thumb, the best way is, to begin with arranging the living room furniture, which can include sofas, chairs, tables, storage cabinets and many other pieces that you would like to add.
Worried about the budget? Well, it need not be an expensive task. You can always opt for rentals. Many companies out there provide extremely cost-effective and modern furniture, for instance, you can get living room furniture on rent from Cityfurnish and get other free services. Let's see how you can turn your living room around more efficiently, with these furniture layouts and setting tips.
Sofas – A Make or Break Look of Living Room!
Sofas are the most crucial part of a living room and you cannot understate its importance because it may be the single most important piece of furniture that you own. After all, where else will you relax, chill and watch tv? Where will you entertain your guests, lounge, take a quick nap or just laze around when you are not well?
It all comes down to a sofa! It may come in different shapes and sizes, different styles, colours, patterns etc., and you can choose between modular, traditional or any other type, depending on your style and taste. But no matter the kind of sofa you choose, know that it is a long term investment unless you're taking a sofa on rent. So you need to plan your purchase according to that. Also keep a lookout for natural upholstery – cotton, wool, silk, linen, velvet etc. because they are heavenly.
Before getting a sofa, follow these things
Measure the Dimensions of Your Living Room
You do not want to get the wrong sized sofa for your room, as the sofa is really the main component of the room which can make or break the overall look. Before deciding on it, note down the measurements of your living room. Once you have the correct measurements, you can get the sofa or other furniture that fits in the space available in your room, without making the room look congested.
Decide the Focal Point of your Living Room
Once you are sure about the size of the room, you need to decide the focal point to plan the overall layout. Where do you want to place your Tv and point your sofa, or hand paintings and other décor items? What should be the distance between the sofa and TV? Once the main focal point is decided upon, arranging living room furniture becomes really easy.
Centre the Area of the Room and Place the Furniture Around It
The most easy and straightforward item to include into your living room furniture layout is a rug, which should be placed in the middle of the central seating and extended a little beyond your sofa and chairs which will make it anchor the entire room. If you want to carpet the room, add a thicker rug to give a subtle warm and cosy vibe.
Once the room is centred, positions of TV and Sofa are sorted, it's time to add other furniture to the room, to add more depth to your living room.
Extra Seating and Side Tables for a Spacious Living Room
Besides having a good, big, comfortable sofa in your living room, you can add chairs for extra seating. Chairs not only help make a little more space for people to sit, but they also work as a great contrast of colour and add to the living room's aesthetics. Like sofas, chairs also come in many variants and types which you can choose from but make sure they are sustainable and comfortable because while chairs are an extension of your living room, they are also an investment. When you want to purchase expensive, elite chairs or take a set chair on rent, that's up to you.
Depending on the height of the chairs of sofa you get, you can add a console table or an end table to your living room. A wooden table is really in trend as they're sleek, simple but can turn the aesthetics around. If not wooden, you can choose grade metal tables for a futuristic feel but make sure the table matches your other furniture. Just like a sofa or chairs, you can even get the centre table or coffee table on rent, if that suits your needs. Keep in mind that the table needs to be placed a few inches beyond the sofa, onto the centre carpet that you've placed.
Here's what more you can add to the living room apart from or instead of a sofa, chairs and a table:
Sofa Cum Bed
If you have a small living room space, you can make it a multifunction room with sofa cum bed. Adjust the room's look and space according to your seating requirement, whenever you want.
Chest of Drawer
Of course, your living room needs a storage space. You can easily purchase or get a sleek looking chest of drawer on rent to keep your things at one place.
Entertainment Unit
Don't want to hang your TV on the wall? Get an entertainment unit to keep your TV on, and other TV essentials, remote or even speakers. Make your living room look modern with this wooden piece of furniture.
Bar Table
Like to entertain people a lot and often celebrate with your friends or family? Get a nicely finished bar table to flaunt your bottles, your collection! These are some of the most used furniture items apart from the basic sofa, chair and table, which makes the living room stand out and make it look more aesthetically pleasing. Moving on from the furniture, let's discuss how to decorate the living room with quirky little items that will make the room look even more lively, vibrant and impress your guests even more.
Miscellaneous Decor Items for a Vibrant Living Room
The options are many if you think about it. For instance, if you're a reader, you can add a bookshelf to display your book collection or a décor stand to display any erudition and memorabilia that you have. However, you need to make sure that things are kept neatly and the decor stand or the bookshelf is well maintained. You need to vacuum the areas regularly as mould can easily build up behind these stands or cabinets.
Another marvel that you can add to your living room is any wall art. Make sure the art is something that really gets you, that you relate to, something that puts a smile on your face. Wall arts add a personal touch to the room. It can be anything and the uniqueness of the art should be undoubted.
While decorating your living room witch such décor items, keep the following things in mind
Arrange Your Living Room Furnishings Neatly
Living room layouts do not only involve placing the furniture and storage cabinets, it also includes how to place other furnishings or decorative items like paintings, books, plants etc. Everything should be placed neatly and at a fair distance so everything doesn't get hotch potch. Like, the coffee table is placed around the sofa, there should be at least 17 to 18 inches of distance between the sofa and the table so that the tv remote, drinks or food can be easily placed on it. Side tables can be placed right next to the arm chairs on either side of your main sofa.
Assign the Decor that Complements the Layout
Pick the décor items that sync well with your furniture and look good gelled with it. It can include lamps, cushions or any other small decorative pieces. In case you're placing a table lamp on the side table, make sure that it does not occupy the entire tabletop. You can also throw in a floor lamp but know that it occupies the same space as a side table so if you want some extra drawer to keep some things, go with the table. Choose the colour of each item wisely, it can be a perfect blend or contrast but the layout shouldn't look drastic.
Add Some Greenery to the Room
Throw in some plants, add some succulents or some indoor flowering plats to bring a refreshing splash into the room and breathe fresh air. Okay, how about some small herb pots to expand your kitchen garden? You can dedicate a shelf to different types of small plants.
Mix Up the Lighting of the Room
Experiment with the overhead lights to give the room a dramatic look. Try moving the lamps to different sides to highlight certain spaces or corners of the room. You can include low watt bulbs to give the room a softer and warmer feel. There are even lights that can be controlled by an app, you can also try those to set different lighting accordingly.
With these simple tips and suggestions, you can plan how to decorate your living room and make it look alive, inviting and warm. But in the end, you do not really have to go with our word and can choose a completely different approach to styling your room. Do a little research, find out what you like and what you think would make your living room come to life. While you're figuring it all out, Cityfurnish can help you get your desired furniture, all at one place. You can simply go through the website and take living room furniture on rent without and hassle!